Are you struggling with your type 2 diabetes?
Are you tired of taking expensive medications with unwanted side effects?
Are you ready to make lifestyle changes but don't know where to start and what's safe?

Understand the root cause of type 2 diabetes and how to manage it with a diet and lifestyle plan

Monitor glucose with painless and affordable continuous glucose monitor

Safely come off your diabetic medications under the supervision of an endocrinologist

Become an expert at successfully self managing your diabetes
NOW YOU CAN CONTROL YOUR DIABETES AND START DOWN THE PATH TOWARDS REVERSING IT IN JUST 7 DAYS!
You can get off insulin and still manage your type 2 diabetes with little or no medication

Type 2 diabetes

Pre diabetes

Weight gain

Abdominal obesity

High triglycerides

Fatty liver
Learn all about my diet-based approach to treat, reverse or prevent these conditions. Reclaim your well-being and achieve optimal health with my support and guidance at every step. Let's go beyond your prescription.
Dr. B Paul, MD MPH
is a board-certified Endocrinologist with a Masters in Nutrition.
I firmly believe that, "the best way to treat someone is to prevent the need for treatment in the first place". You will learn the right diet for your current metabolic health, will sequentially and safely come off your diabetic (and potentially other) medications under my supervision and will learn how to optimize your overall lifestyle so you can successfully manage your health with little to no reliance on medications.
Videos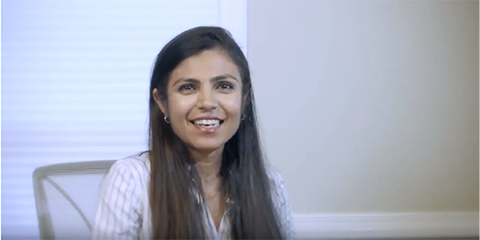 I can help you safely get off your diabetic medicines or ensure that you never need them in the first place.
WATCH MORE
Blog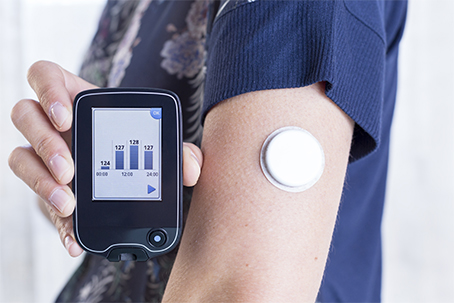 Continuous Glucose Monitor (CGM)
April 22, 2020
Read More
well-thee now, My 7 step de-prescribing plan
Glucose Sensitivity Test
The first question to answer is at your current metabolic health, can you skip any or all of your diabetic medications if you also skip the carbohydrates for 1 week? And can it be done safely? The answer is Absolutely. This is where I will instruct you on using a continuous glucose monitor along with a detailed diet plan and will remotely monitor your numbers to assure your safety.
When and how to re-introduce carbohydrates?
The continuous glucose monitor will give us valuable insight on when you are most sensitive and resistant to carbs. I will review my 4 cardinal rules on reintroducing carbs without compromising your diabetes or resuming medications. If you do need medication temporarily, I will review the right medication for you at a cost you can afford and will start with the lowest dose.
Introduce Time Restricted Eating
One of the key benefits of eating low carb is significant decrease in body hunger creating the perfect opportunity to implement time restricted eating to further improve hyperinsulinemia and insulin resistance. I will identify the right intermittent fasting plan based on your body type and glucose pattern and will guide you on how to successfully achieve it.
Is it Yummy Hunger or Tummy Hunger?
We will explore various triggers, events and places that make you want to eat. Excessive, mindless eating has a direct impact on our physical and emotional health. I will help you understand how you can use hunger and fullness cues to promote mindful eating and help you design and strategize a non-food action plan during those vulnerable times when you are drawn to food outside of true hunger.
Using physical activity as a powerful glucose lowering tool
An active skeletal muscle is like a pick up for glucose and lowers glucose and best of all it does it in an insulin independent manner. I will instruct you on how you can successfully lower your glucose with the right physical activity.
Optimizing sleep
Sleep is the Swiss Army Knife of health! Whatever ailment you face, it's more than likely that restorative sleep can help fix it. Welcome to Sleep 101! Learn everything about sleep and how you can access your own "restorative sleep".
Ensuring permanent success
I believe the doctor of the future is the patient. With each week under my guidance and support, you will learn and implement various strategies and gain valuable insight on what works and what doesn't. You will become an expert at identifying challenges early and navigating through the challenges. We will identify potential reasons why you might fall off track and design steps you can take to get back on the optimum health track. Having a plan beforehand is key to helping you succeed!
I will begin with just a little history. I am a 68 year old female who was diagnosed with Type 2 Diabetes in November 2009. This honestly came as a shock to me as I really had not experienced any of the normal symptoms but found my A1C was 10.4! From 2009 to 2018, I was treated the traditional method of metformin, lisinopril and simvastatin. Even though I didn't have a cholesterol or blood pressure problem; I was told that I needed this medication as a preventative care measure since I had Type 2 diabetes. As the years went by, I found my A1C rising and I was given more metformin and once weekly shot, Bydureon, which cost me close to $300 a month. After another year on this, my A1C's continued to go up and he refered me to to an endocrinologist. On my first visit with Dr Paul, she listened and reviewed my symptoms with me and did blood work. I started Dr. Paul's plan and stopped most of my diabetic medications right away under her supervision. I was amazed with the change within a week of doing this! My A1C of 9.4 dropped to 6.7! and lost 25 pounds and 5" in my waist in 5 months! I am on no medications. This was amazing to me and has given me such hope and encouragement as I continue with her method of approach. I have followed her treatment as she has suggested and she has very closely monitored me and I have had great results! Dr Paul prescribed the Freestyle 14 day Libre Blood monitoring sensor system instead of the fingerstick that I was doing. I love this system as it continually records my blood sugar readings with a quick scan of my blood sensor! It is much easier than fingerstick and gives an overall reading that DrPaul can review remotely and give me feedback. Dr Paul's approach to treating and eventually eliminating the need for medication to control diabetes is certainly "outside the box" when comparing to traditional treatment methods and medication, but, the difference in her approach is that it the most successful approach I have ever seen and experienced! I am continuing to do low carbs with balanced eating; doing intermittent fasting and exercising weekly. Thank you, Dr Paul for your close supervision and guidance in my health and I recommend her treatment and approach to anyone who has Diabetes and wants to be free from the traditional diabetic treatment of more and more amounts of medication. I am forever thankful to you, Dr Paul!
Deborah M, Age 68
"I went to the ER because of intense fatigue and was shocked to find out that my glucose was 1072! I was diagnosed with diabetes and was also found to be in Diabetic ketoacidosis. I was sent home on long acting insulin 40 units a day and short acting insulin 12units with each meal. I saw Dr. Paul 3 weeks later. She reviewed a low carb diet with me and prescribed the continuous glucose monitor to monitor my progress. She stopped all my insulin. My A1C was 11.3 at the ER. A week into Dr. Paul's plan, my average glucose was 116 and 100% of my readings were in my target range. 2 months later, my A1C had dropped to 5.8! This is on no medications. I have reversed my diabetes and look forward to coming off other medications as well with her dietary plan"
Bernard L, age 72
I was on over 160 units of insulin a day and still struggling with my diabetes. At our initial visit, Dr. Paul customized a diet and fasting plan based on my preferences and stopped all my insulin. She also kept an eye on my sugars remotely since I was wearing the sensor which reassured me tremendously. She provided encouragement and support through out that first week. My daily average readings dropped from upper 200s to low 100s within 24 hours and have stayed that way. I have never looked back. I am very grateful to finally find a doctor who truly cares about my wellbeing. She certainly went way beyond my prescriptions. The 10 pound weight loss and loosing 1 inch around my waist in one week was an icing on the cake.
Angela E, age 48
A few months ago, I had been told by my doctor that I had 4 weeks to show definite effort in bringing down my cholesterol and triglycerides. That meant rigorous exercise and diet or else I would be prescribed medication as I had bad levels for many years now. Being averse to both the solutions, I was not looking forward to the next few weeks. Dr B. Paul was a blessing at the right time! Her explanation was very simple and with her encouragement and hand-holding, the diet was easy to follow. In 3 weeks, my cholesterol and triglycerides were normal! It was amazing as I had never seen such levels in over 10 years! I'm sticking to the diet as I feel better all the time. I can't be grateful enough for her solution and stay off medication.
AK, age 52
Imagine a life without insulin
Dr. B Paul has helped many patients with type 2 diabetes safely and effectively get off diabetic medications, especially insulin, while lowering their A1C at the same time!
make an appointment
WELL-THEE NOW
Where your desire for optimal healthy living meets Dr. B Paul's passion for helping you achieve it!
One on One Coaching